How do trailblazer social innovators shape the Blue Economy?
Stories of visionary entrepreneurs making inclusive and sustainable innovation happen at scale with the support of the global Impact Hub community.
---
Seafood alternative
Overfishing is putting enormous pressure on ocean ecosystems, but how can delicious and healthy sashimi help?
Bluana Foods startup is connected to Impact Hub Bucharest, Romania, has designed a tasty alternative solution to decrease the need for fresh fish.
The enterprise is creating a plant-based healthy seafood alternative product for tuna and salmon sashimi, using only natural ingredients.
Bluana Foods uses algae extracts with a molecular gastronomy approach to obtain a product such as fish meat.
The startup is entering the growing plant-based market, estimated to reach 15 billion Euros.
"With the help of our team of Chefs, we have a bottom-up molecular gastronomy approach while using natural only ingredients.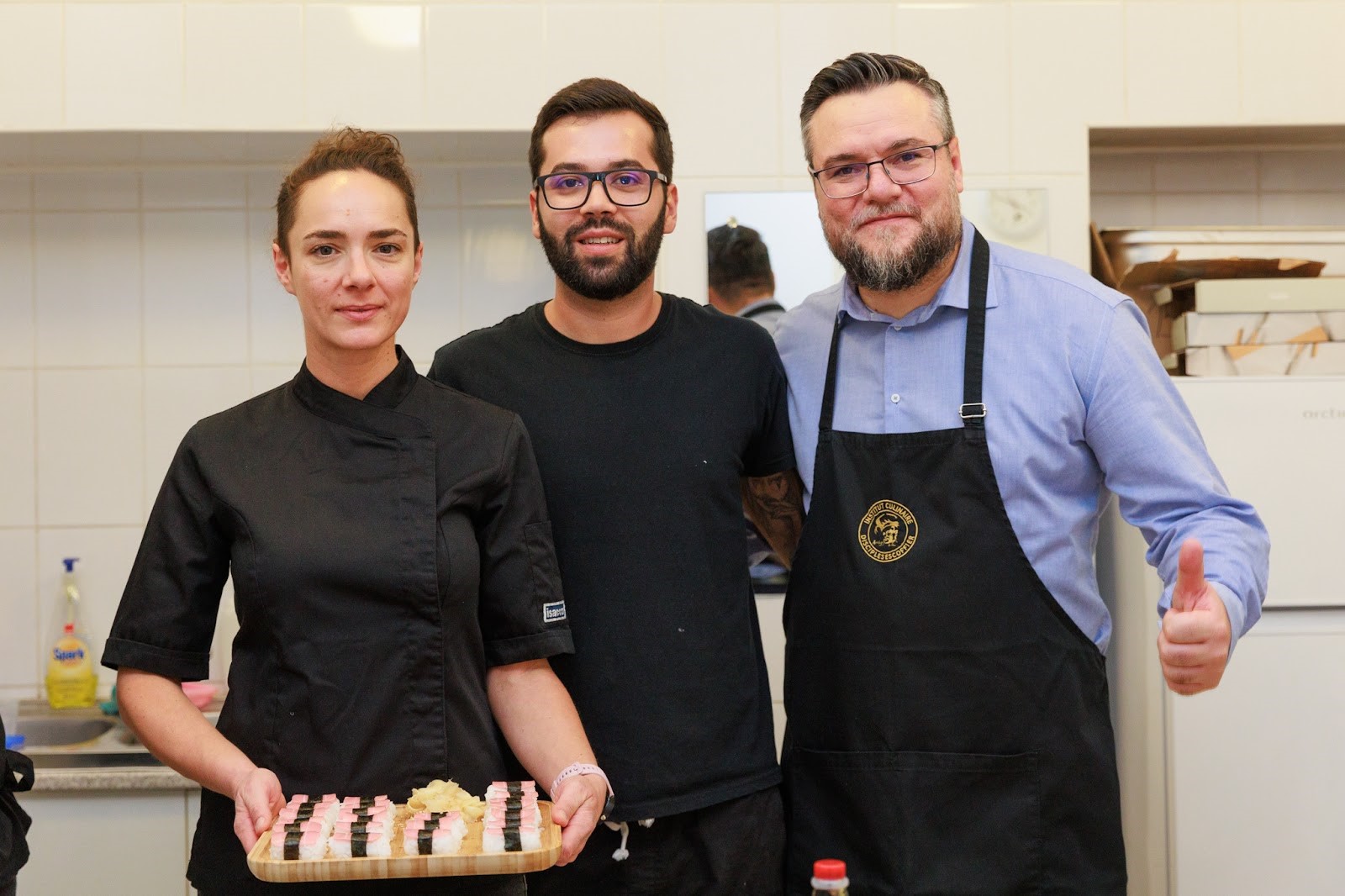 Bluana Foods is working on plant-based seafood alternative products for tuna and salmon with a molecular gastronomy approach. Image: Bluana Foods
Currently, we have a founding team, an MVP, and more than 700 people giving positive feedback," Florin Irimescu, Founder and CEO of Bluana Foods, explains their product development.
The team is working on their market strategy and participating in various high profile accelerator programs such as the Black Sea ClimAccelerator, organised with the support of EIT Climate-KIC (Knowledge and Innovation Centre) and Proveg Incubator program in Berlin, the world's leading incubator of plant-based and cultured food startups.
Zero impact aquafeed
By adopting Circular Economy principles, enterprise Ittinsect uses insects and agricultural by-products to replace traditional aquaculture and ornamental fish feeds containing fishmeal and fish oils.
As a member of the Impact Hub Siracusa community in Italy, this startup is dedicated to developing and producing innovative fish food with zero fish meal and oil content.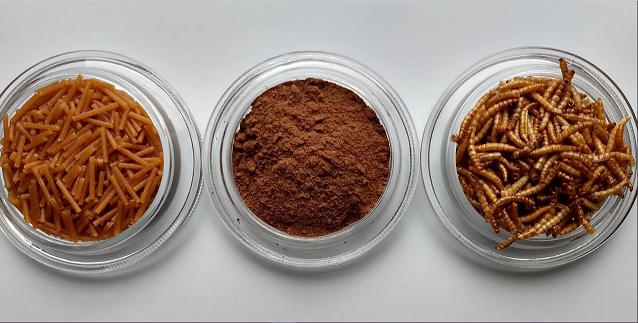 Ittinsect is developing innovative fish food with zero fish meal and oil content. Image: Pexels
"The product is based on a special recipe of enriched insect proteins with the same nutritional properties as fish meal, but with a higher biologic efficiency,"
says Alessandro Romano, CEO of Ittinsect.
They won the EIT Food "Challenge Lab" in 2020, and their concept also impressed the judges at the BlueInvest Awards 2021, as they became finalists in the "Sustainable Food and Feed from the Ocean" category.
The value proposition of Ittinsect is built on the three pillars of product characteristics, being flexible, sustainable and healthy.
By avoiding ocean resources, they contribute to sustainability and stop the chain of microplastics, mercury, fertilisers and other contaminants that generally accumulate in the organisms that are fed with traditional fishmeal.
The Dopper changemaker challenge
The 'ocean saving bottle' company, Dopper, organised the third edition of its Changemaker Challenge to find the most innovative student ideas for a plastic-free future with crystal-clear waters.
They teamed up with Impact Hub King's Cross, UK, Impact Hub Amsterdam and Impact Hub Berlin to engage third-level students from various locations.
Applications poured in from the UK, Belgium, the Netherlands, Germany and Nepal for a chance to win a £5,000 research grant, promotional support and valuable contacts.
Dopper is a social enterprise based in the UK, widely recognised as an activist company encouraging people to see the whole picture about ocean protection and water usage.
The three best ideas from the UK included projects focusing on recycling ghost fishing nets, utilising sea kelps and replacing plastic food packaging with a sustainable alternative.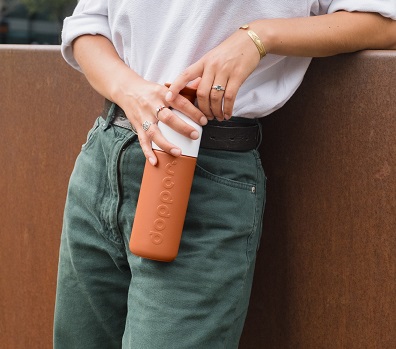 The Dopper Changemaker Challenge is organised in collaboration with several Impact Hubs to find innovative student ideas for a plastic-free future with crystal-clear waters. Image: Dopper
Lab of tomorrow
The Lab of Tomorrow is a business development program to solve specific challenges in emerging markets. It aims to inspire European and local businesses to jointly create new sustainable and profitable business models, products, and services in emerging markets.
It is an open innovation process based on adopting Design Thinking and Business Design methodologies with strong stakeholder engagement.
In 2022 they brought together European and Thai companies, startups, NGOs, policymakers and researchers to address the challenge of plastic waste reduction in Thailand.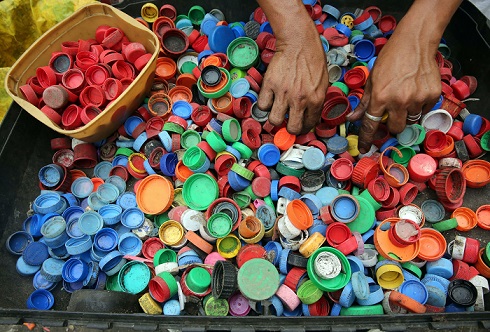 The Lab of Tomorrow is a business development programme to solve specific challenges in emerging markets, such as plastic waste or renewable energy. Image: Pexels
More than half of land-based plastic waste leakage comes from just five countries: China, Indonesia, the Philippines, Thailand and Vietnam.
The challenge of reducing, reusing and replacing single-use plastic in Thailand thus goes far beyond the country's borders.
The program is managed in collaboration with Impact Hub Berlin, and it runs in partnership with government organisations.
Participants are asked to answer questions like: How might we reduce, reuse or substitute single-use plastic to decrease plastic waste ending up in rivers and oceans in Thailand?
The big issue is divided into sub-challenges like promoting plastic-reduced products and services, increasing plastic and littering awareness of customers, and reducing plastic bottles or promoting the use of a zero-waste kit.
So far, 330 participants have joined seven previous Lab of Tomorrow innovation processes, and 47 promising business ideas have been developed, of which twelve business models are currently in the pilot phase.
Headline Image: Unsplash