Leading global sustainability summit returns to Lisbon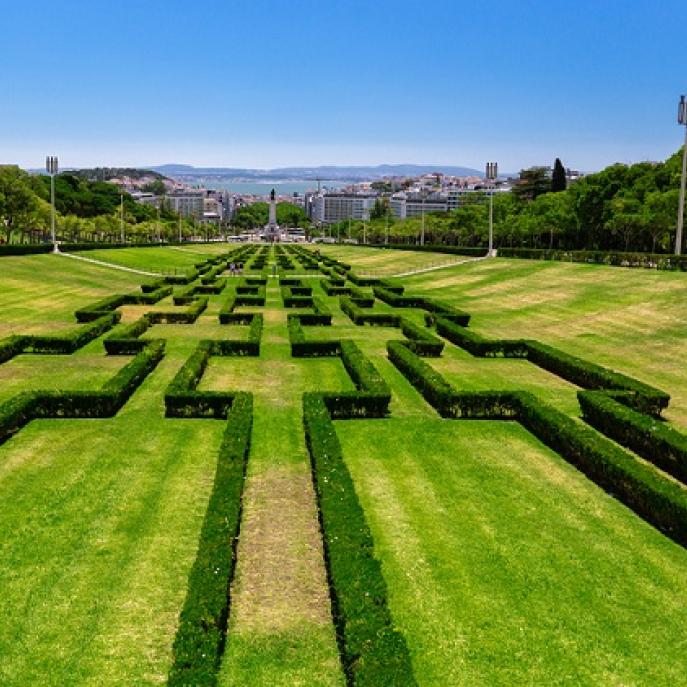 The Planetiers World Gathering is back as an in-person and online event to bring together changemakers and impact innovators from every corner of the world to meet in Lisbon, Portugal, on 22-26 October.
The focus of this global event is to put sustainability and regeneration in the spotlight, showcasing green and inclusive innovations while elevating impact innovators and igniting system-level change.
Sérgio Ribeiro, CEO and Co-Founder of Planetiers and Co-Founder of Planetiers World Gathering, describes "Planetiers to be the ones who do not just break the system but transform it and make it better, fair and sustainable".
"Planetiers acts as a call to mobilise companies, government organisations and civil/political decision-makers in the battle to build a sustainable planet for generations to come."
The summit will be held at the Parque Eduardo VII and Pavilhão Carlos Lopes, Lisbon, focusing on topics such as ecology, climate change, health, poverty, education and peace.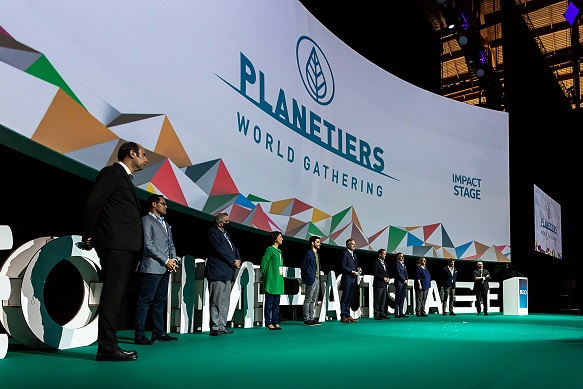 Planetiers World Gathering 2022 edition brings together impact innovators and stakeholders to achive the Sustainable Development Goals. Image: Planetiers
With over 30,000 people from 90 countries expected to attend the event in person and online, it aims to bring together a diverse range of speakers and attendees, driven by the notion of contributing to a sustainable and inclusive transition.
Speakers include Chris Kroll, Founder & CEO of Ecosia and World Fund Investor, David Simas, President of the Obama Foundation and Ursula von Der Leyen, President of the European Commission, among others.
The event's ultimate goal is to help changemakers connect and highlight long-term sustainable solutions amid the impending climate crisis and accelerate a system transformation that can enable us to reach the UN Sustainable Development Goals by 2030.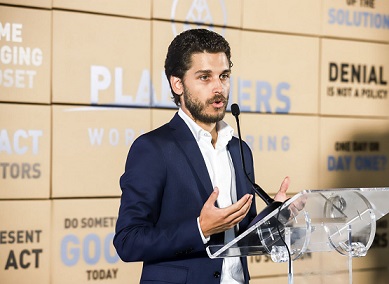 Sérgio Ribeiro, CEO and Co-Founder of Planetiers and Co-Founder of Planetiers World Gathering. Image: Planetiers
"We've seen people joining this movement and claiming they are "Planetiers" mainly because they have found a community that brings a constructive narrative of cooperation and hope," adds Sérgio.
Discussions will highlight the sustainability challenges of our time and raise awareness of the need for long-term solutions to counteract pressing global issues.
Sessions will cover a diverse range of topics, such as Cities for the future, Ocean Innovation, Inclusive green tourism and Sustainable investment and finance.
Showcasing the latest in sustainable technologies, innovative businesses and governance models, the 2022 Planetiers World Gathering will be bolstered by partnerships with several high-profile organisations, such as the European Commission, Tourism of Portugal and Lisbon Municipality.
Various ticket options are available, from daily tickets to all-inclusive access to match attendee's interests.
Besides the conference program, there will be exhibition areas and interactive workshop sessions.
Planetiers was launched in 2017 as an online platform, and since it has become a leading event, a momentum, and even a symbol for people believing we still have a fighting chance to create a society that works for people and all other creatures on Earth.