Piloting innovative sustainability ideas for increased adaptability, relentlessly
Axfoundation is an independent, non-profit organisation based in Sweden, working concretely and practically toward building a sustainable society.
Together with more than 300 partners across industries and sectors, the Foundation tackles local and global sustainability challenges based on practical issues related to what we buy, the food we consume, and the resources we utilise.
The organisation sees itself more as a 'do tank' as opposed to a think tank and innovates and accelerates solutions within Circular Economy, Future Food, Sustainable Production and Consumption. They believe entrepreneurship is a powerful force for change and use business to accelerate long-term transformative change.
Their current projects stretch across 15 industries, including textile, waste, fishing, food, retail, recycling, agriculture, and technology.
The home of many projects they run is the Torsåker Farm, Axfoundation's test and development centre for sustainable food systems, located 30 kilometres north of Stockholm, Sweden.
The environment at the test farm is ideal for evaluating sustainable farming methods, identifying waste streams for circular solutions, and test growing both new and old crops.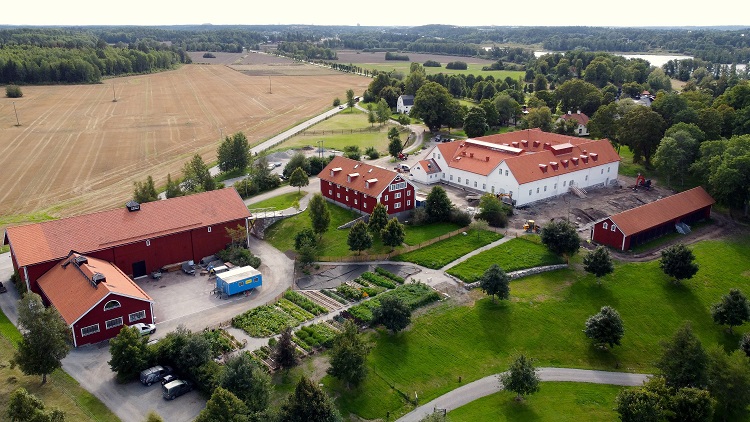 Torsåker Farm - Axfoundation's test and development centre for sustainable food systems in Sweden. Image: Axfoundation
At the farm, actors across industries and sectors come together to take on complex issues in real-world conditions and explore solutions that would be impossible to test alone. They then bring the results from the fields and the lake for processing in the test kitchens.
The Farm contributes to the increased use of sustainable animal husbandry and agroecological farming methods while also fuelling the efficient and circular use of resources and reducing the use of antibiotics for food-producing animals.
Another interesting project led by Axfoundation with the Swedish University of Agricultural Sciences (SLU) was a pilot-scale infrastructure to convert waste from the Swedish food industry into quality raw protein material for animal feed.
The result was Sweden's first green rainbow trout fed with a circular-based fish feed composed mainly of insects. The project ended in 2022, and the life cycle analysis revealed a decrease in greenhouse gas emissions by 70 per cent compared to conventional fish feed. The next step was to take the lessons learnt further by testing circular feed for chickens, pigs, and laying hens.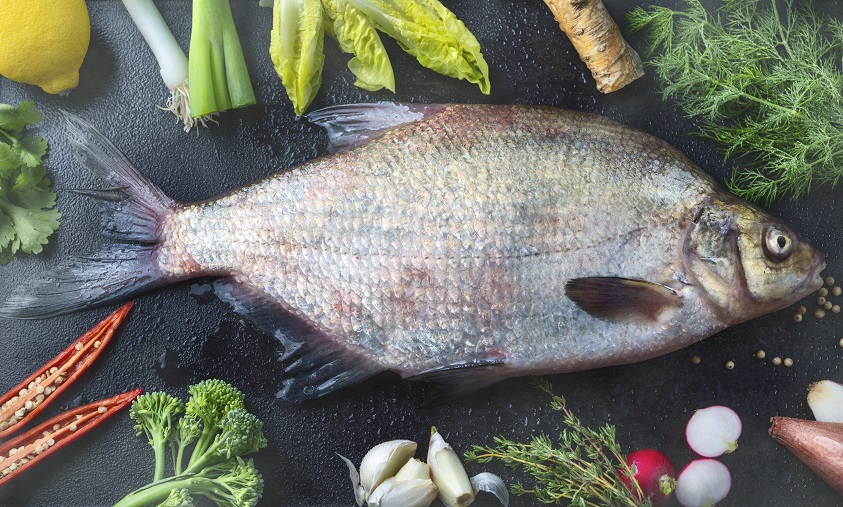 Embracing an underutilised fish species, the Swedish bream, is part of Axfoundation`s work. Image: Axfoundation
Although sometimes innovation comes from simply realising what is missing.
That was the case with embracing an underutilised fish species, the Swedish bream, to get more recognition.
With a from-lake-to-plate approach, they created the Minced Bream – a versatile product with a neutral, fine taste that has received positive reactions from school students and chefs.
A circular project led by the Foundation is the Swedish Wool Initiative, paving the way to zero waste since 2020.
Sweden imports more than 1,700 tonnes of wool annually; meanwhile, less than 50% of all the wool produced by Swedish farmers is used.
Teaming with 20 partners, they set out to develop a new yarn made from previously discarded wool and enable brands within fashion, outdoor, and home textiles to access qualitative and competitive wool easily.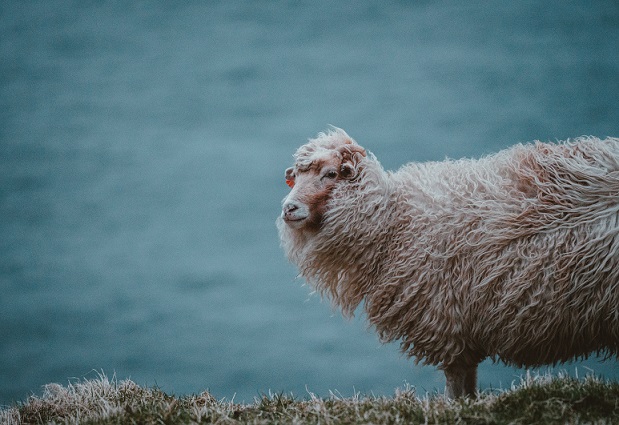 A circular project led by the Axfoundation is the Swedish Wool Initiative. Image: Axfoundation
Axfoundation took on another challenge in the field of agriculture about using tonnes of residual product generated from oat drink production.
The Over & Oat project was launched to explore how to turn oat drink residues into new food and materials in a sustainable and economically viable way.
Looking at global issues, such as plastic consumption, predicted to quadruple in the coming century, the organisation launched the Plastics Progress Tools initiative to support companies on their journey toward more responsible use of plastics.
They designed a digital tool that will compile and analyse plastic data, which can form a basis for strategic prioritisation and decision-making. Further embracing digital tools, they took the lead on the ProPare project under the Sustainable Production and Consumption branch.
This technology aims to act as a global standard for digital product passports. It is perfectly timed as the EU is expected to implement new legislation requiring nearly all products available on the European market to have a digital product passport.
These passports will offer sustainability data to help drive the adoption of the circular economy. Axfoundation is on the journey to prove that turning great ideas into practical solutions by pivoting can help address large-scale sustainability challenges immensely.
They may not always go as planned, but that is the point and a crucial part of the learning curve. To innovate sustainable solutions and achieve transformative change, failure must not be feared but embraced.
These pilot projects are telling us, clear and loud, that ideas with great potential deserve a fighting chance because they could have a real, genuine impact when scaled up and implemented.
Headline image: Unsplash