Responsible Sourcing – Groundwork for a Circular Economy
Creating a Circular Economy depends to a large extent on the sustainable sourcing of raw materials in global supply chains.
Resources such as rare earth minerals, copper, lithium and many others are crucial to sustainability, especially in the green energy transition.
The demand for these materials is expected to continue to grow substantially. To address this challenge, extracting these materials with the least possible negative impact on the environment and society is increasingly important before integrating them into circular economy systems.
However, achieving sustainable sourcing in global supply chains is a complex and challenging issue as companies, civil society organisations, governments, and countries have differing opinions on the best approach.
Besides, they must also comply with various specifications and laws, making sustainable sourcing legally binding to varying degrees.
While existing singular approaches and policies to promote the circular economy and responsible sourcing are becoming more established, there is still a need to strengthen collective action that recognises the interdependence between the two concepts and all stakeholders involved.
Harmonising fragmented sustainability approaches
The challenge of sourcing raw materials responsibly could be a bottleneck to mainstreaming circular economy solutions.
For instance, the mobility industry is strongly dependent on lithium-ion batteries in order to power the electric vehicles on the roads and run rails of the future.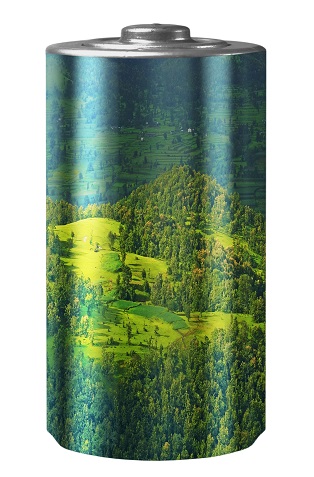 Responsible sourcing of raw materials is essential in creating a Circular Economy and embracing clean technology. Image: Getty Images
On the other hand, the renewable energy sector is massively linked to rare earth elements and silicon to produce wind turbines and solar PV modules.
Meanwhile, the future of modern technology is built on the electronics and electronic equipment sector, which is intertwined with mining rare earth minerals.
Responsible Sourcing aims to harmonise existing approaches by promoting shared responsibility among policy, businesses, and civil society stakeholders across the global value chain to further sustainable sourcing of raw materials and promote circular economy practices.
The EU-funded RE-SOURCING project set out to provide a global platform for Responsible Sourcing of mineral resources in global value chains, connecting all key stakeholders in the mobility, renewable energy and electronics sectors.
Led by the Vienna University of Economics and Business and 11 international partners, this project offers a neutral, mediating space for collaborative solutions to advance Responsible Sourcing.
It can also subsequently contribute to global initiatives such as the EU Green Deal and the UN Sustainable Development Goals.
The project's main objective is to facilitate the implementation of Responsible Sourcing practices through direct knowledge exchange within its stakeholder network and beyond while advocating these practices in international political forums.
How does the RE-SOURCING Project facilitate action?
The Circular Economy is both an end and a means to achieve Responsible Sourcing.
Project partners developed roadmaps based on existing sustainability approaches, policies, and knowledge from key stakeholders in the three sectors most reliant on global mineral value chains – mobility, renewable energy and electronics.
The three sectoral roadmaps propose targets and milestones towards achieving the targets set in the EU Green Deal by 2050, each tailored to the perspectives, needs and priorities of businesses, civil society organisations or policymakers.
The roadmaps emphasise the reduction of resource consumption through eco-design, the promotion of extended producer responsibility and take-back schemes at all roadmap stages.
What makes the RE-SOURCING Stakeholder Platform unique?
Considering different stakeholder perspectives is essential for any ambition to deliver guidance for responsible sourcing.
At the core of the RE-SOURCING approach is a comprehensive understanding of the interconnections and interdependencies between sectors, stakeholders and sustainability initiatives to create a coherent and integrated picture of sustainability efforts.
The RE-SOURCING project outcomes include real-world examples, demonstrating that proactive and forward-thinking stakeholders can already achieve the proposed goals for the future through practices that already exist today.
How can the RE-SOURCING project help you embrace Responsible Sourcing?
As a policymaker, industry, or civil society representative, you can benefit from the project's many in-depth best practice examples, ranging from technology businesses setting up repair ecosystems to extend the life of their smartphones, to evaluations of the latest EU directives on responsible sourcing, to what to expect from the use of blockchain technology in supply chains.
Learning resources are publicly available in an open-source format, presenting the learnings from global supply chain stakeholders and gathering knowledge from international experts on Responsible Sourcing in various panel discussions
Key learning opportunities for the mobility, renewable energy, and electronics and electronic equipment sectors from the RE-SOURCING project:
Industry representatives
best practices in responsible sourcing
guidance for implementing successful business practices
Policymakers
insight into how international standards and regulations interact
broadening knowledge about opportunities for collaboration
Civil society organisations
ways to bring in unprecedented voices
counter greenwashing
exchange ideas with industry and politicians