State of the world investigated at global sustainability event
The opening of the Planetiers World Gathering (PWG) has kicked off with a passionate speech by Sérgio Ribeiro, Co-founder of this leading global sustainability event, taking place in Lisbon, Portugal, between 24-26 October.
Addressing attendees, Ribeiro highlighted the urgent need for finding a balance across the world's environmental, social and economic sectors and dedicating this summit to inspire action on pressing challenges of our time.
"So many amazing speakers and participants have come to Lisbon this year, amidst such difficult conditions.

They believe in the power of cooperation and the importance of cooperation to achieve the goals of an effective sustainable transition."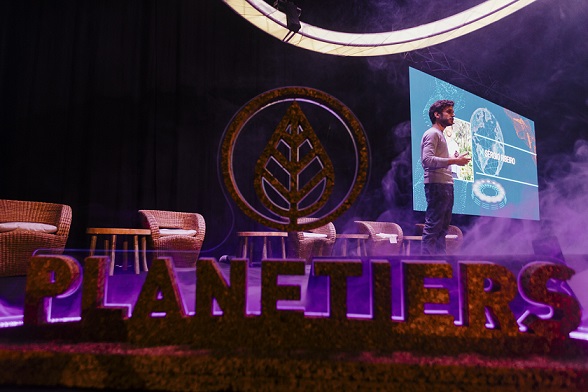 Sérgio Ribeiro, Co-founder of the Planetiers World Gathering; Image: Planetiers
Topics covered during the first day included the current energy crisis, the impact of the pandemic, and the growing global social, environmental and economic instability, among others.
Professor Gunter Pauli, entrepreneur and author of The Book Economy book, also took the stage and enthusiastically expressed his views on moving forward, learning from nature and nurturing talents, so they dare to seek knowledge and use it for good.
"Society has an illness, which is over analysing everything. When your house is on fire, you do not go and start writing a strategic plan,"
Prof. Pauli referred to the pledges of becoming net-zero by 2050, which will come too late in his opinion.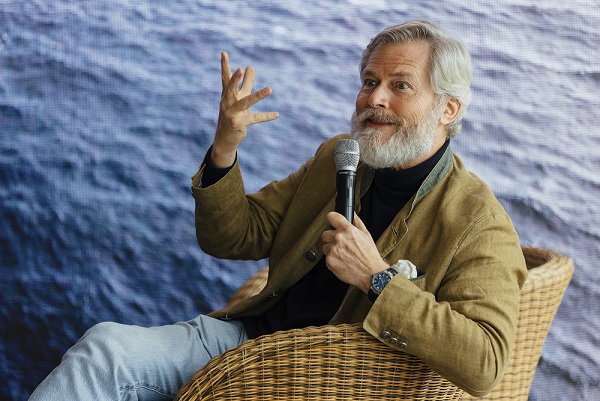 Professor Gunter Pauli pointed out that we have no time to waste to act at Planetiers World Gathering 2022; Image: Planetiers
He also shared eye-opening examples occurring in nature that we can take inspiration from to design innovative sustainable solutions.
One of them was the case of dolphins using water bubbles for hunting without harming female fish carrying eggs since they are too heavy to be forced to the surface by the bubbles.
He pointed out that this method can help us find ways for sustainable fishing in a way that would not risk the regeneration of fish species.
A forum on the day focused on the role of the United Nations in building a new global development model, the roadmap for humanity, and the strategies to ensure peace to mark the celebration of the 77th anniversary of the UN.
On Tuesday, October 25th, the event continues with more leaders sharing insights, such as Satya Tripathi, Secretary-General of the Global Alliance for a Sustainable Planet and Ali Tabrizi, Director of Seaspiracy documentary.
Green Tourism, Sportainability, and Techceleration for Sustainability will also be among the topics explored at PWG on the second day.
The Planetiers World Gathering was founded in 2020 and has become a leading global sustainability-focused innovation event, bringing together key stakeholders in climate action and innovation from across the globe.