Inspiring female voices in sustainability in Ireland
Female leaders have proven crucial for driving the change we need to fight the climate crisis. These incredible women are working day by day to help us achieve a more sustainable and equitable world.
In honour of International Women's Day, celebrated on March 8th, we are spotlighting the work of these genuine changemakers as a reminder that we can all spark positive changes by putting our skills to work.
Written by Bronagh Loughlin and Szilvia Szabó
---
Start-up
Aisling Kirwan - Positive Carbon
Aisling Kirwan, alongside Mark Kirwan, brought Positive Carbon to life to offer an automated food waste tracking solution that could help food service companies to minimise their environmental impact while optimising their operation.
By working with renowned hospitality players and food service providers in the Irish Market, they have already proved that adopting sustainability measures is in the best interest of any business. Their ultimate goal is to help businesses understand their food waste and apply necessary changes to become more efficient and less wasteful.
Social Enterprise
Viki Baird – Stillgarden Distillery
Viki Baird is the brainchild behind the Stillgarden Distillery, the Dublin-based business changing industry practices by designing its spirits through the lenses of community, science, and nature.
As Co-Founder, she has played an instrumental role in developing a pro-social approach to building and running this business. Part of this approach includes community projects like the Social Botanist Project, whereby local community members meet up and plant botanicals.
They also keep a keen eye on reused materials as much as possible, including packaging, sourcing coffee grains from local shops to create their espresso martini blend and even giving used organic ingredients to local farmers to be used for chicken feed.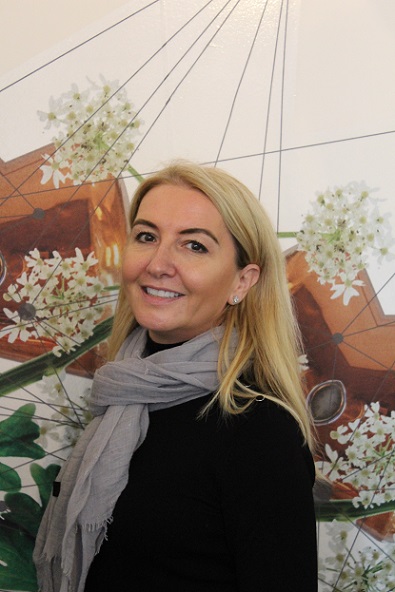 Viki Baird, Co-Founder, Stillgarden Distillery social enterprise
Higher Education
Lucia Walsh - TU Dublin
As a lecturer at Technological University Dublin, she has gone far beyond the daily routine of teaching the set agenda. She is the program chair for the Postgraduate Certificate in Sustainability Leadership in Business course and the MSc Business & Entrepreneurship while leading various collaborative programs.
These include supporting students in taking on ENACTUS projects where they can learn more about social entrepreneurship on learning by doing basis and the ENFUSE project that connects third-level students with SMEs and social enterprises to work on challenges together.
Business support
Máire Fay - Dublin Chamber
As the Head of Education, Development & Sustainability at Dublin Chamber, she is passionate about helping SMEs to better understand and adopt environmental initiatives to improve their business while contributing to the Sustainable Development Goals.
One of the flagship projects that has grown from strength to strength under her wings is the Sustainability Academy, which provides hands-on knowledge to business leaders on current sustainability affairs, such as carbon management, circular business models, climate strategy, and green public procurement, among others.
Scale-up
Iseult Ward and Aoibheann O'Brien – FoodCloud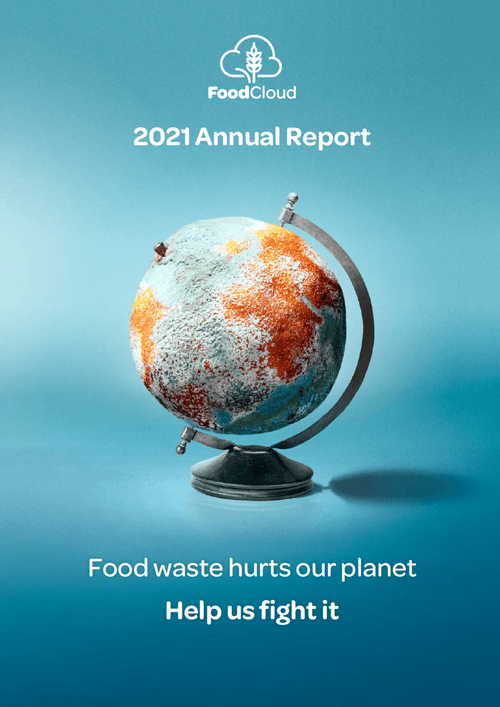 FoodCloud - a social enterprise to save and transform surplus food into opportunities to make the world a kinder place.
Iseult Ward and Aoibheann O'Brien shared a vision that no good food should go to waste when they started a school project at Trinity College Dublin in 2012.
Following their dream, they established FoodCloud in 2013 as a social enterprise to save and transform surplus food into opportunities to make the world a kinder place.
Working towards this mission, they have also become a role model of how to scale a social enterprise and significantly increase its impact through entrepreneurial thinking.
In 2021, FoodCloud redistributed 16,380 tonnes of surplus food, equivalent to 89 million meals, across four countries: Ireland, the UK, the Czech Republic and Slovakia.
Climate action
Ciara Feehely - Vita
Ciara Feehely is the Head of Communications and Fundraising at Vita Ireland, the Irish development partner supporting African farmers and communities for over 32 years. Ciara and her team work with African climate-smart communities with access to markets, services, and livelihoods for all.
In Eritrea and Ethiopia, Vita's work focuses on empowering climate-smart agriculture, climate mitigation, and empowering women. Ciara's involvement since 2015 has helped the organisation immensely with improving its efforts to facilitate sustainable livelihoods.
Communication
Fiona Donnellan – Sustainable PR
Fiona Donnellan is helping sustainable brands tell their stories to have a greater impact and enhance their reputation. Her business offers public relations, communications, and social media services for purpose-driven brands. Founded in 2019, Sustainable PR's client list includes incredible businesses like Reuzi, Grown Clothing, Shells Cafe, Minor Figures, Jiminy Eco Toys and more.
Fiona's mission is to help sustainable brands get a spotlight at a time when altering our lifestyles and behaviours couldn't be more important.
Economic Development
Mary Mac Sweeney – Dublin City Council
For many years she worked as Deputy Head of Enterprise and Economic Development at Dublin City Council, supporting startups and scaling businesses through the Local Enterprise Office and promoting Dublin as an attractive place to live, work, study and invest through the Dublin Place Branding initiative.
Mary Mac Sweeney, Acting Executive Manager at the Culture, Recreation and Economic Services at Dublin City Council
She has been promoting sustainability and social innovation with a genuine passion and keeping these issues on the agenda for strategic plans for Dublin city.
At the forefront of change, she contributed to various programs, projects and initiatives, such as the Dublin City Social Enterprise Awards, getting Dublin to join the 100 Climate-Neutral and Smart Cities European agenda, and bringing the SoCircular event to life with her team while supporting various other events in the impact space.
Mary continues to cross-pollinate ideas and inspire collaborations to make change happen scale as Acting Executive Manager at the Culture, Recreation and Economic Services at Dublin City Council.
Circular Economy - Public awareness and policy
Dr Sarah Miller – Rediscovery Centre
Dr Sarah Millet has been a visionary leader as she has facilitated and overseen the development of the Rediscovery Centre, Ireland`s National Centre for the Circular Economy, since 2005. As CEO of this ecological centre and innovation hub, she is advancing the agenda for Circular Economy in Ireland and Europe.
The Rediscovery Centre has become a leading partner in hosting the prestigious Circular Economy Hotspot 2023 event in Dublin, a four-day learning and networking opportunity to adopt circular economy practices.
The centre's work is built around the three key themes of education, demonstration and advocacy.
Circular economy - Business education
Joanne Rourke - Eastern-Midlands Waste Region
Joanne is an Environmental Scientist with over 20 years of experience in environmental work involving laboratory work, policy, communication, awareness, research and education. She is a true advocate for sustainability, driving change through several Irish and EU projects, like the MODOS Circular Economy business training program, which supports leaders in transitioning to more circular business models.
Her passion and expertise shine through every time she is on stage at events, representing the Eastern-Midlands Waste Regional Office as a Resource Efficiency Officer. She holds a PhD in Human Geography, specialising in Environmental Risk Communication.
With a motto that 'It's only waste if we waste its potential' Lynn founded the multi-award-winning community organisation 'The Upcycle Movement' in 2012 to inspire people to look at waste differently and contribute to a circular economy. Her mission is to keep materials from ending up in landfills by giving them a second life and turning them into functional and beautiful items.
She mainly focuses on upcycling wetsuits as they cannot be recycled and do not biodegrade, only adding to gigantic waste mountains at the end of their use. Besides working on design solutions and hosting workshops, she recently added a new feature, the Re Source platform, that connects resources for upcycling with designers who can repurpose them.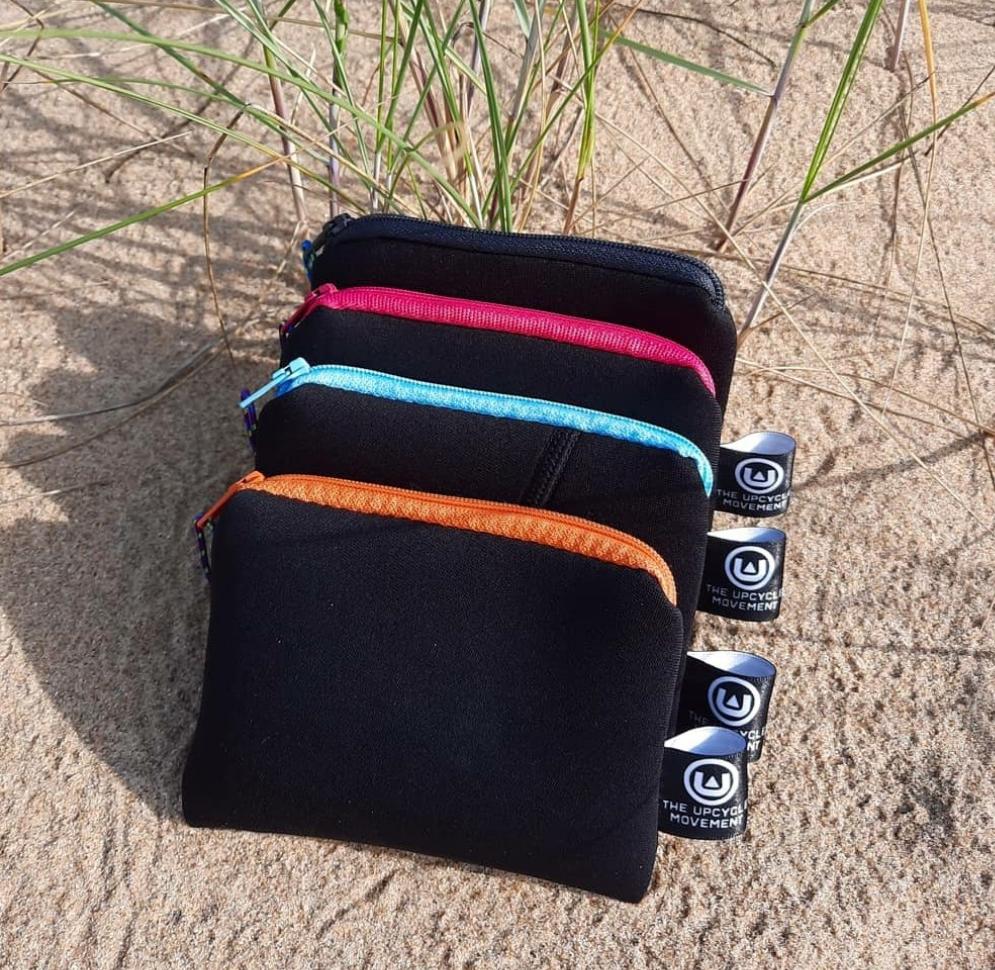 The Upcycle Movement turns wetsuits into practical and beautiful items, keeping them from ending up in landfills.
Young Entrepreneurs
Kara O'Sullivan and Joanna Dooley- Greens Are Good For You
Kara O'Sullivan and Joanna Dooley are the Founders of Greens Are Good For You, a fashion rental service. These two young women were inspired to start this business following years of sharing each other's favourite clothing pieces and recognising the global issues in the fashion industry.
Their company aims to encourage customers to consume with a conscience, understanding that they can consume fashion most affordably and sustainably.
---
This list is only the tip of the iceberg, as many more inspirational female voices are out there.
Therefore, this is only us, inspired by these amazing women, to kick off the discussion and turn the conversation over to you to keep it going.