Sustainability Showroom opened in Helsinki to promote zero waste and circular design product range
Niimaar, a Finnish brand committed to changing the throwaway culture with beautiful forever lasting designs, has opened its sustainability showroom in Helsinki, Finland.
The sustainability showroom workshop and meeting space were unveiled on the 15th of April in central Helsinki.
The mission of this new establishment is to inspire and educate towards zero waste and showcase Niimaar's Forever Product range.
Speaking on the launch of the showroom and webshop, Founder and CEO, Enni Karikoski said:
"Niimaar is dedicated to addressing climate change and waste, bringing our recycling designs to more homes and businesses, as well as consulting and talks.
Provided via our new global website and shop, workshops and Sustainability Showroom.
This is a major step forward in delivering on our mission to change throwaway culture, one step at a time.''
Niimaar is a nimble family company founded by mothers and daughters, with an upbeat can-do attitude and commitment to make the world work better.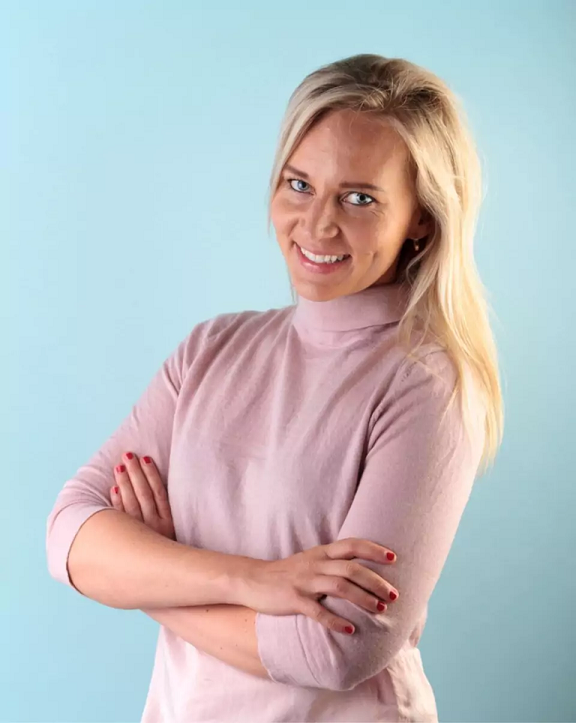 Enni Karikoski, Founder and CEO, Niimaar
Founders are spurred on by the fact that every year 8 million tonnes of plastic ends up in the ocean: to this date, their volunteers have cleaned 5 tonnes of waste from beaches across Europe.
They donate 5% of their profits to social and green community projects.
She added, "Our Sustainability Showroom and products all help rid our world of single-use plastic bags and unsightly bins.
The new workshops and talks will be open to all, so everyone is welcome who is interested or involved in the topics of sustainability and accessible quality designs, built to serve and last generations."
Digging deeper behind Finnish well-being is a will to make things work for everyone. In a country with more forests and lakes than people, pulling together is a must.
Yet connectedness with nature probably has a lot to do with contentment too. Niimaar's values and philosophy stem from all of this as their Forever Products reflect it.
They are striving to change the current throwaway culture and believe in the power of thoughtful and circular design to inspire responsible behaviour.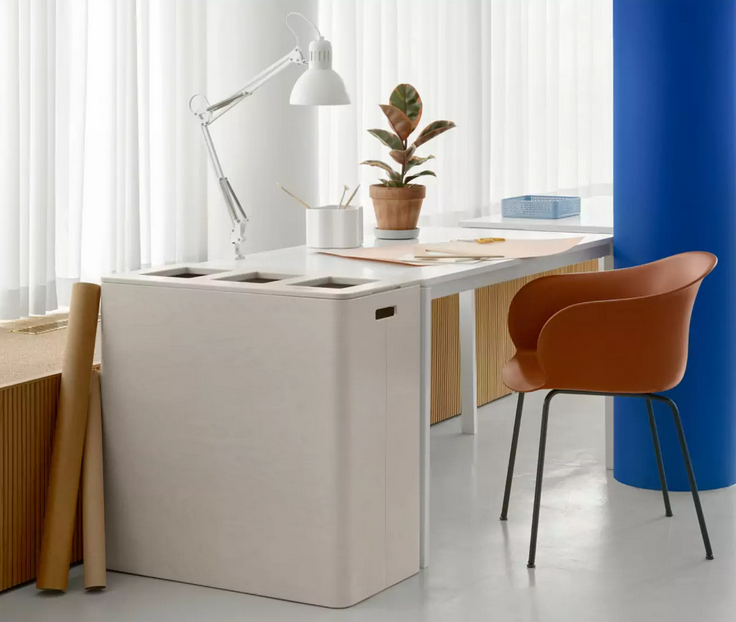 Award-winning Ecogrande Recycling Station; Image: Niimaar
They have also launched their Ecogrande Recycling Station and won two awards from the German Design Council in two categories of Excellent Public Design and Excellent Eco Design.
Ecogrande is intended to bring the trademark versatility and flexibility to any cafe, hotel or office space.
All designs and materials being 100% Finnish and by multi-award-winning Harri Koskinen.
Ecogrande is recognised for addressing modern-day challenges of creating timeless yet contemporary designs which fit the modern home and business need to recycle in a fashionable and functional manner.
With the rising demand in Scandinavian and Nordic countries, the brand has simultaneously unveiled its new webshop – in English, Finnish and Japanese.
Niimaar is an official partner of a wooden Metsä Pavilion, the national partner house of Finnish Olympic Teams 'Home of Finland' at the Finnish Tokyo embassy during Tokyo Olympics 2021 and all year.
Headline image: Niimaar