How to keep the spark alive while changing the World?
Business leaders do not exactly have a 9 to 5 schedule, and coupling it with the pressure to make a positive impact can be extremely stressful.
But being a purpose-driven leader is more than simply selling a product or your brand to consumers.
According to research from Steve Bagi on Interdisciplinary Perspectives on International Leadership, sometimes burnout among leaders results from their expectations to be innovative and enthusiastic constantly about encouraging their organisation to continue to move forward.
A big challenge for leaders in the impact space is maintaining a healthy lifestyle while working for a mission or towards a cause they deeply care about.
Symptoms of burnout include feeling overwhelmed and unsatisfied about achievements, stressed out, mentally and physically exhausted.
Those working in the climate action and social impact arena may actually be more prone to these feelings and states of mind.
Eco-anxiety
Besides business-related issues, there is an increasing trend of experiencing eco-anxiety.
This emotional status is defined as the fear of environmental damage or ecological disaster, linked to extreme worry about current and future harm to nature caused by human activity and climate change.
Researchers use the term "eco-anxiety" to describe chronic or severe anxiety related to humans' relationship with the environment.
Eco-anxiety can increase stress and lead to burnout. Image: Getty Images
This type of anxiety can be derived from the awareness of a rising risk of extreme weather events, losses of livelihood or housing, fear for future generations, and feelings of helplessness.
The increasing number of environmental crisis issues are not only frustrating, frightening or shocking to some people but can become the source of constant anxiety.
They can also feel guilty or anxious about the impact of their generation on the environment. For the most part, it is said to affect young people.
However, it is also likely to impact those working in sustainability, regardless of their age bracket. These emotions can result in leaders feeling increased stress, overworking to meet objectives and then experiencing burnout to a point where they find it hard to get back up again.
Keep going
There are some simple, practical ways how to keep the spark alive. The key is to find what works for you and be conscious about keeping it on your agenda.
The emotional attachment to what you are working on can make you more involved and prioritise the big mission over your own self-care.
Disconnecting from work and taking part in non-work-related social activities can be more difficult for impact-driven entrepreneurs and employees.
Establishing a work zone area can help if you do not have an office or work remotely. In addition, when you finish for the day and close that door or shut down the work computer, it is best to leave the work in that room or space.
A great way to escape a vicious circle of being constantly at work is to schedule time for yourself.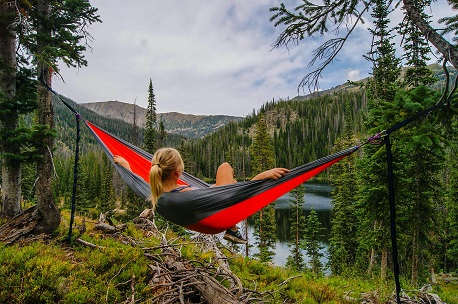 Taking time off is just as important as working. Image: Zach Betten, Unsplash
Taking time off is arguably just as crucial as working. It enables you to recharge your batteries so you can come back the next day pumped full of energy with renewed enthusiasm.
Being available 24 hours, 7 days of the week is not sustainable regardless of your reason for burning the candle on both ends.
Setting boundaries and knowing when to say 'no' is essential in avoiding burning out. Committing to more than we can handle is increasingly common as we as humans want to live up to people's expectations of us.
Another thing that may help you when it comes to leaving work behind is if you have a hobby that takes your mind off from your to do list.
Be empathetic to others and yourself
Having a mission is not always enough to keep up motivation, although creating a safe and supportive environment will see you, your team and the organisation thrive.
According to a study from 2020 carried out by Kronos HR specialist company, employees are calling out for empathetic leadership to combat burnout. This is likely to still ring true, even in the post-COVID-19 working environment.
To stop putting so much pressure on yourself and understand that you are a human being could be a significant step toward lowering the risk of burnout.
It is okay not to be perfect and not get every single task done perfectly.
More research has found perfectionism and burnout often go hand in hand. So trying not to sweat the small things can prove to be valuable.
Being conscious and addressing burnout will help you find coping strategies, and even if you find yourself in this state, you may come back a stronger leader without considering it a defeat.
This mentality applies to managing your team, so dealing with burnout can become part of your culture and help you achieve your goals while working towards your mission together.
Headline image: Getty Image