New narrative to position Africa as an ideal impact investment frontier
The African Venture Philanthropy Alliance (AVPA) launched a new communication channel, The Africa Advantage digital magazine, to smash assumptions and showcase the continent as a globally competitive destination for impact capital.
As an ecosystem builder and a network of social investors collaborating to mobilise and deploy impact investments in Africa, AVPA hopes that with this new format, they can better present market potential, innovation, human capital and a wealth of untapped opportunities.
"Africa's complex and unique social challenges have often been viewed as an embarrassment, but instead, we see them as exciting impact investing opportunities for social transformation", says Dr Frank Aswani, CEO of AVPA and the Editor-in-Chief of The Africa Advantage magazine.
The first edition of the publication features a collection of sector or opportunity-specific articles written by African experts, highlighting the unique opportunities not just for Africa but the world at large.
Topics include Africa`s impact investing landscape, interviews with leading changemakers, impact entrepreneurs and policymakers such as Ojoma Ochai, Managing Partner of The Creative Economy Practice at CC Hub, which aims to stimulate innovation and technology application to catalyse African Creative Economy growth.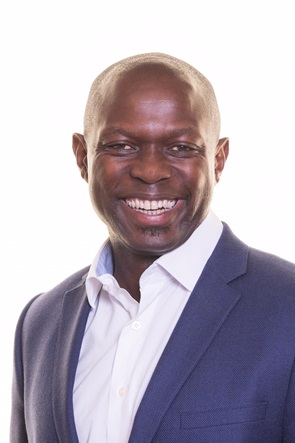 Dr Frank Aswani, CEO of AVPA and the Editor-in-Chief of The Africa Advantage magazine.
Dr Aswani adds:
"We intend to connect a diverse network of social investors, ecosystem enablers, innovators, policymakers and knowledge actors, not just within Africa, but also with those from Asia, Europe, North and Latin America."
AVPA believes that while Africa faces socio-environmental challenges similar to those of other developing regions, it contains unique features that, when fully exploited, can potentially bring innovative sustainable solutions to regional and global challenges.
The organisation emphasised that unique opportunities could arise from a continent characterised by its young and diverse population, rich natural resources and various social challenges, providing unparalleled opportunities for testing innovative and globally scalable solutions.
They see these factors as enablers, making Africa the ideal sandbox for innovations with positive societal and environmental impact while testing new markets, products, services, new finance structures and impact business models.
The scope of The Africa Advantage magazine is to go beyond information dissemination and build a foundation to catalyse discussions and ultimately stimulate incremental impact capital deployment to and on the continent.
Headline image: Unsplash