Why do ambitious changemakers upskill in Climate Entrepreneurship?
The first course of its kind, the Postgraduate Certificate in Climate Entrepreneurship hosted by Tangent, Trinity's Ideas Workplace in Dublin, offers students a hands-on learning experience to tackle climate change with an entrepreneurial mindset.
Applications are currently open until the 16th of August for this part-time, blended learning experience delivered in person and online, with teaching lessons held two evenings per week.
This unique course was developed in collaboration with the School of Natural Sciences at Trinity College Dublin and is now kicking off for a second year to equip participants with knowledge and tools to handle both the opportunities and challenges arising from the climate emergency.
Professor Quentin Crowley, Course Director and the Director of Trinity College's Centre for the Environment, speaks about who the programme is suitable for:
"A key aspect of the course is that it is very multidisciplinary because climate change is very systemic and is not something that will be solved with one solution.
We need different actors, sectors, and thinkers, so regardless of your background, we encourage you to apply."
The course aims to provide an integrated approach to preparing students for the opportunities and challenges emerging from the climate crisis.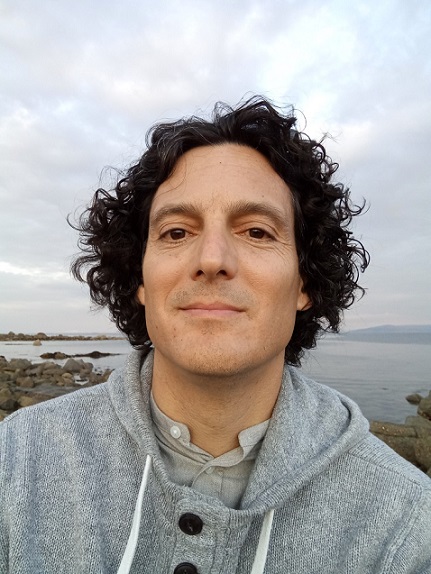 Professor Quentin Crowley, Climate Entrepreneurship Course Director at Tangent, Trinity College Dublin
All those who wish to turn their climate action ambitions into reality can develop their lateral and critical thinking skills in this course, enabling them to take innovative approaches across numerous fields.
Graduates will have the creative confidence to transform ideas into solutions.
Shanna May Breen, a past student from the first intake, shares why she decided to apply for the Climate Entrepreneurship programme:
"I'm a creative, my background is in theatre making. Around four and a half years ago, I became quite worrisome in terms of climate issues. I started developing projects that looked at climate to make that intelligible for me."
Shanna took her idea even further and developed a business called Tree Zero.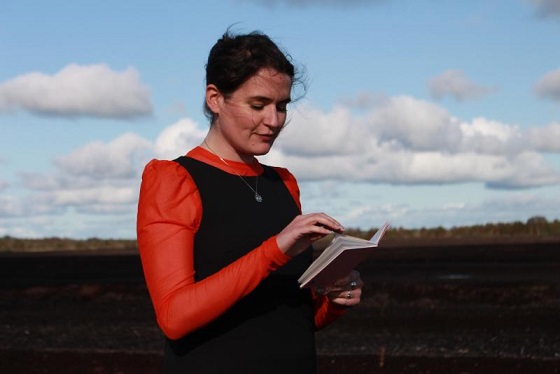 Shanna May Breen, graduated from the first Postgraduate Climate Entrepreneurship course.
"I'm not only a Climate Artist now, but I'm also a Climate Entrepreneur."
Since the course's completion, she has been developing this product alongside Enterprise Ireland's New Frontiers programme with top sustainable European designers.
The course is best suited to those who want to actively address climate change and equip themselves with the creative confidence and innovation skills to transform their ideas into solutions.
The content covered in the classes is centred around three main modules, including systems innovation for positive climate action, entrepreneurship opportunities in climate adaptation and mitigation, and climate enterprise development.
Caithriona McCarthy, another graduate of the course, speaks about why she decided to join: "For the last 10 years, I've been teaching sustainable horticulture and sustainable agriculture in the west of Ireland."

Participating in the Climate Entrepreneurship course helped Caithriona McCarthy to design a climate education programme for children. Image: Edible Landscape Project
"As a result of doing the Climate Entrepreneurship course, we were able to better communicate our message," McCarthy adds.
She quickly adopted her learning, and by the time Caithriona finished the course, she had designed a climate education programme for children focusing on system thinking with her team.
Joining the Climate Entrepreneurship course will help students be better prepared to reduce the future social and economic costs of the climate crisis while encouraging communities, businesses, and individuals to play their part.
Caithriona also highlights the added value of working in teams:
"I think the group work was brilliant because we were so motivated and that made us work well with each other. I've stayed in touch with groups I've worked with and bounced ideas off them too."
Those on the programme benefit from access to leading academics and a world-class entrepreneurial community as well as exclusive networking opportunities with regular guest talks by industry leaders, masterclasses, and events.
About the content, Shanna May Breen adds: :
"I think the course is so interesting that you are eager to log on and meet up each evening.
It was a very active course to participate in, and I would do it again in a heartbeat."
The Postgraduate Certificate in Climate Entrepreneurship will begin in September 2022 and runs until March 2023.
Springboard+ covers 100% of course fees for eligible, unemployed applicants, and those who are employed pay just 10% fees at €375 for a level 9 qualification from Ireland's leading university.
You can learn more and submit your application here.