World Water Week calls for massive transformation to address pressing global water issues
The leading annual conference on global water issues, World Water Week, is held 23-27 August as a free, online event focusing on the theme Building Resilience Faster.
Top experts, politicians, business leaders, intergovernmental organizations, and grassroots groups from more than 150 countries will come together to discuss and co-create solutions that can help solve water-related challenges.
Participants will get the chance to choose from over 300 digital sessions to explore how water can help us tackle the most significant global challenges, such as the climate crisis, poverty, and the loss of biodiversity.
"We want World Water Week to be an action platform engaging all,"
said Henrika Thomasson, Director of World Water Week at Stockholm International Water Institute, organizer of this global gathering.
For the past 30 years, World Water Week has been a powerful movement for change, and it is also an important stepping stone leading up to global climate events such as the COP 26, the UN Climate Change Conference in November this year.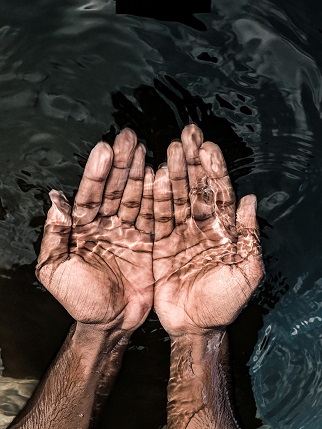 According to experts, freshwater is one of the nine planetary boundaries that should not be crossed. Image: Pexels
In his keynote, Professor Johan Rockström from the Potsdam Institute for Climate Impact Research described how humans are dangerously altering Earth's life support systems.
One example is how human activity is linked to climate change and loss of biodiversity that also impacts freshwater.
Rockström and his team have identified freshwater as one of the nine planetary boundaries that should not be crossed.
"Freshwater must be integrated within the climate agenda," Rockström said.
"We must first meet the Sustainable Development Goals by 2030, but then transform towards a safer future within planetary boundaries."
Highlights of the Week include the royal award ceremonies for the prestigious Stockholm Water Prize and Stockholm Junior Water Prize, which is honouring individuals and organizations for extraordinary water-related achievements.
Sandra Postel received the Stockholm Water Prize 2021 for her long and outstanding work to make sense of complex water-related issues.
Postel was one of the firsts to warn of a global water crisis in the early '90s and to call for the conservation of water-based ecosystems.
She keeps inspiring decision-makers to find new solutions to water scarcity, climate change and biodiversity loss.
"Water is the basis of life – and it is finite.
Figuring out how to meet humanity's needs for water while enabling freshwater ecosystems to thrive is now an existential challenge because those ecosystems support the web of life to which humanity belongs.
We can all play a part in rising to this challenge," said Postel on being awarded the Stockholm Water Prize 2021.
Sandra Postel received the Stockholm Water Prize 2021
The World Water Week is hosted by the Stockholm International Water Institute (SIWI) that aims to strengthen water governance for a just, prosperous, and sustainable future.
The Institute focuses on a range of research and development topics within and around water that supports decision-makers worldwide.
Headline image: Abigail Keenan, Unsplash